Unfortunately the original scoliosis brace, the Milwaukee Brace, was a metal brace that extended up around the neck looking like a torture device and resulted in many social interaction issues. Social stigma of scoliosis still exists resulting from continued negative portrayal of scoliosis within the media including movies such as Romy and Michele's high school reunion, which continue to portray old fashioned Milwaukee type bracing!
Old Style Milwaukee Brace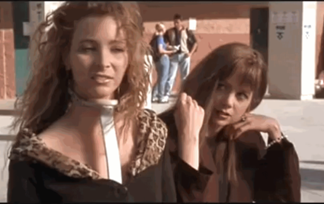 There are several different designs of LA Brace (see Brace Information page), but for most designs, The LA Brace is relatively easy to disguise with the right type of clothing.
If you have just been told that you need to wear a brace because you have scoliosis, you may be worried that it will be hard to find clothes that not only disguise the contours of your scoliosis brace, but also make you look and feel good. However, there are a lot of tips and tricks you can use for making clothes work with a brace, and todays styles are particularly brace-friendly.
Fortunately, volume is one of todays top fashion trends. Tops also have a more unconstructed look and are likely to be made of body-skimming, rather than body-hugging, fabrics. Tops and dresses with an empire waist are also popular, as are A-line dresses, which gently flare out from a fitted top.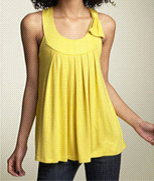 The Orthotist
These looks are ideal for wearing with a brace. They are loose around the brace area, which allows you to hide any extra bulk or straps. Embellishments, such as tiered ruffles, ribbons, flowers, patchwork, embroidery and other frills, also add to the volume and interest of a dress or top, further camouflaging any lumps and bumps you would like to hide.
Another option is to use tiered skirts or anything else that provides extra layering which then helps to hide where the brace may be pressing in, so it looks normal.
Whether you are concerned about your scoliosis brace showing or not, wearing clothes that make you look and feel great can definitely help boost your confidence as you face these and other challenges in life.
More information can be found in an excellent guide written by Moira Lion that is available online at this location.
Pictures of patients demonstrating their L.A. brace fashions